St. Jacobs Midwives are committed to ensuring the growth of midwifery care in Ontario by providing practical learning opportunities for students of the Ontario Midwifery Education Program.
Students at St. Jacobs Midwives
We encourage our clients to welcome students in all aspects of their care at a level that is appropriate to the knowledge and skills of the student. Our experience is that including a student in your care can be an enriching and rewarding experience.
Your primary midwife will explain how students will be involved in your care, as the details vary depending on the level of the students.
Ontario Midwifery Education Program
The Ontario Midwifery Education Program is the oldest midwifery program in Canada and first enrolled students in 1993. This four-year program leads to an Honours' Bachelor of Health Sciences (BHSc) in Midwifery, which is offered through McMaster, Laurentian and Ryerson Universities.
Registration by the College of Midwives of Ontario requires graduates of the program to fulfill the following criteria:
Successful completion of the 4-year BHSc in Midwifery.
Attended, under supervision of an experienced midwife, a minimum of 60 births (10 must be home births).

Of these, primary midwifery care was provided to at least 40 women.
Continuity of care provided to 30 women and their newborns (at least 2 prenatal visits, attendance at the birth, and at least 2 postpartum visits, with a minimum of 6 visits in total).

Successful completion of the Canadian Midwifery Registration Examination.
Certification in CPR, NRP and emergency skills.
Meet our Current Students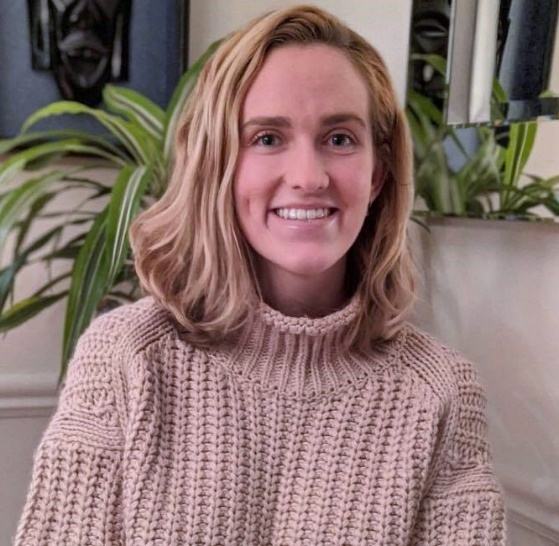 My name is Cassandra (Cassy) Santoni.  I am in my second year of the McMaster Midwifery Education Program and am thrilled to be completing my first clinical placement at St. Jacobs Midwives. I was born and raised in a big family in the city of Kingston. I went on to...
read more
Year 1
Midwifery students spend this year in the classroom in small group discussions, labs, and tutorials with a focus on problem-based learning. Topics include the philosophy of care, the history and role of a midwife and midwifery in Ontario, basic concepts of chemistry, biochemistry, microbiology, anatomy and physiology, social and cultural meanings of pregnancy and birth, feminist theory and the principles of clinical research with emphasis on the critical assessment of evidence.
Year 2
Midwifery students spend the fall term focusing on: fundamental skills for midwifery practice (through lectures, demonstration and laboratory practice), pharmacology, and reproductive physiology. In the winter/summer term, students enter their first clinical placement that focuses on normal prenatal, intrapartum and postnatal midwifery care under the supervision of a midwife preceptor for 18 weeks. Students will develop skills in conducting prenatal and postpartum visits. At births, students will develop skills in providing labour support, monitoring maternal and fetal well-being, and providing hands-on care for deliveries. Students will also develop introductory level skills in care management as a primary care provider, and build a foundation of knowledge regarding normal childbearing including variations of normal and common interventions. Students begin to act as primary caregivers under supervision, learning the roles of both the primary and back-up midwife.
Year 3
This year provides the student with an extended period of clinical experience with two 7-day intensives as well as several community placements including NICU and breastfeeding support. Three 1-month placements are organized over a term with a registered nurse in labour and delivery and with an obstetrician. The third placement can be chosen by the student and may take place outside the province or country. Many students do these placements internationally. The third year continues over the summer when students start their final one-year placement with midwifery preceptors.
Year 4
In the final year of the midwifery education program, students take increasing responsibility in all aspects of client care and may take the role of the second midwife at a hospital birth. The last 3 months of this year is their "clerkship" which is similar to a residency and they can then also perform the role of the second midwife at a home birth. Students are always supervised and checking in with their preceptors. Students in this level can also do several home visits on their own with report given to the supervising midwife.
Pregnant and looking for care?
Please connect with us as soon as possible to check for availability.